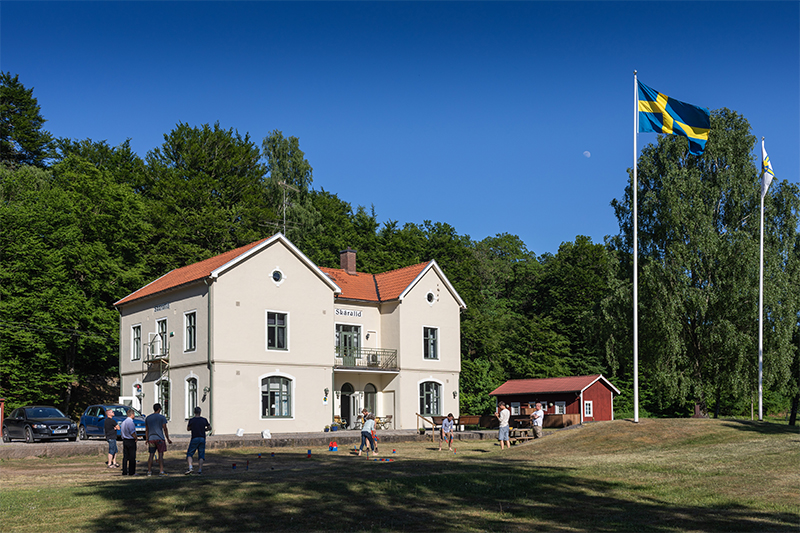 Family reunion – Party – Conference
Would you and your friends, relatives or colleagues like to rent the whole hostel all to yourselves? The hostel is excellent for family reunions, party with friends, Christmas celebration, workout camp, kick off or conference. You have access to all the rooms in the house, a well equipped kitchen and a TV-lounge. The hostel Stationen is suitable for groups of 25 people and Gula Villan is suitable for smaller groups of 15.
In a beautiful environment and with lovely surroundings your gathering will be a success! As a private group you have a unique opportunity to decide what you want. Certain groups wishes to use the kitchen and run most things by themselves, others decide to let us help with the arrangements. Catering from Skäralids Restaurant is another option. There is several exciting activities to explore nearby, you pick and choose what suits your group the most. At Skäralid Camping & Hostel you will enjoy personal service in a cosy and pleasant environment.
For further questions please send an e-mail info@skaralid.se or call us +46 70 244 20 85.